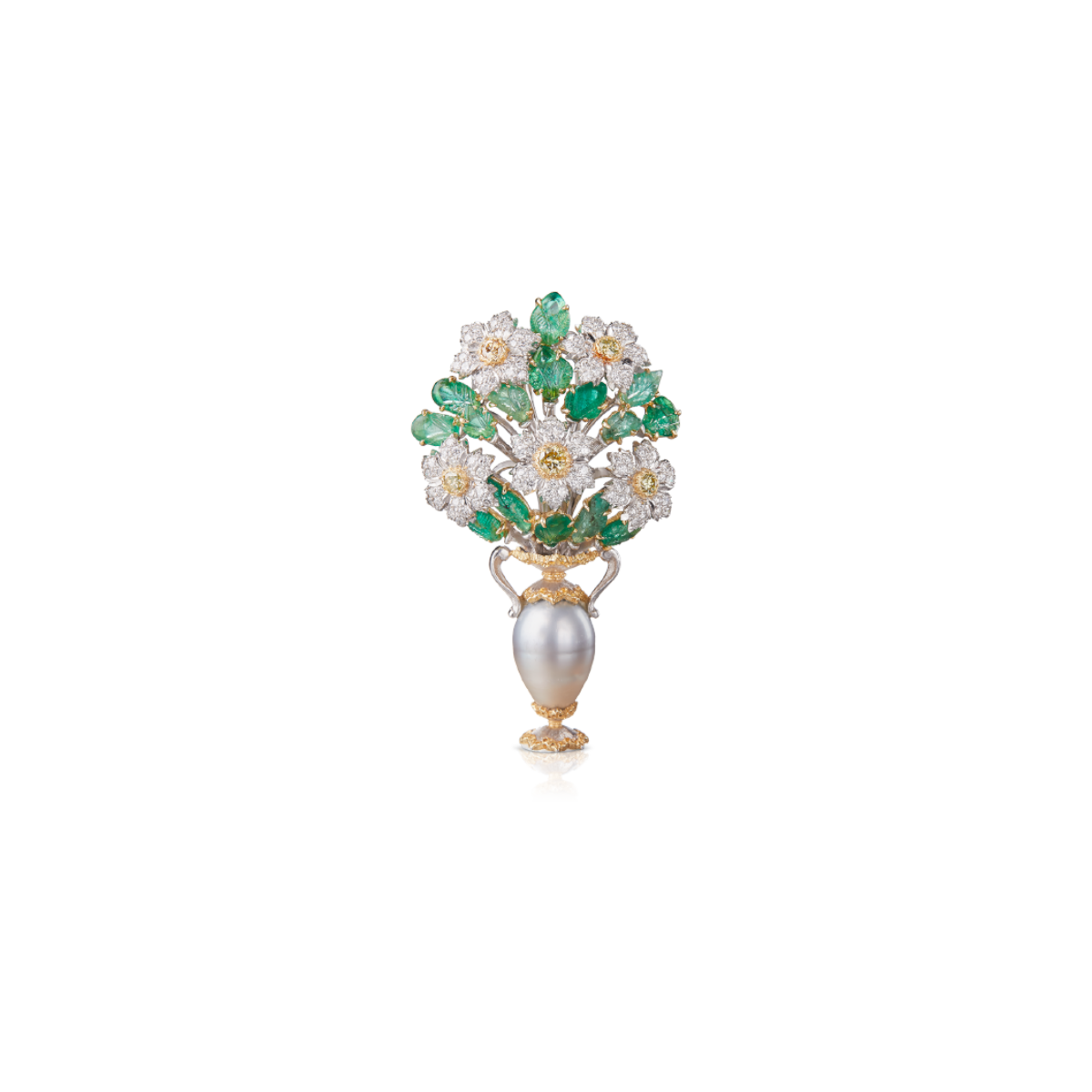 HISTORIC COLLECTION
"VASETTO" BROOCH
This brooch showcases Gianmaria Buccellati's artistic ingenuity. Intrigued by the extreme versatility of baroque pearls, Gianmaria made the most of their shapes to transform them into stunning creations.


The 14.50 carat drop-shaped pearl forms a splendid amphora vase in yellow gold which carries a lovely bouquet of flowers within, embellished with five yellow diamonds (0.60 ct.) and 120 brilliant-cut diamonds (1.30 ct.).
The white gold sprigs support 15 machine-worked, leaf-engraved emeralds weighing 4.79 carats.
Designed by Gianmaria Buccellati
Handcrafted in 1993